Welcome to Le Mirador Health Centre
A veritable temple of enhanced wellbeing, Le Mirador Health Centre is an oasis of tranquility nestled in a small picturesque village overlooking the crystal-clear waters of Lake Geneva.Located next to one of the world's seven- star Givenchy spas, the Centre provides an environment with perfect synergies, complete with all the latest technologies and innovations that go with exceptionally high quality service.
Adopting a personalized holistic approach, we seek to achieve harmony of the body and mind by fully restoring the inner strength naturally present in the body. Our programs offer the very best, whether you wish to regain a sense of general well-being, feel invigorated, get into shape or slow down the effects of time.
At Le Mirador Health Centre, we believe that health is all about balance. Enjoying good health means maintaining stability on all levels : physiological, mental, emotional and energetic.
__________________________________________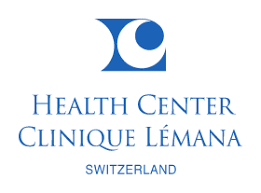 In partnership with Le Mirador Health Center, we are pleased to introduce the Health Center Clinique Lémana to you. Pioneer in Switzerland in the treatment of Revitalization and Anti-aging.
Recognized worldwide since 1952 for its Revitalization & Anti-aging treatment and with more than half a century dedicated to your health thanks to its variety of treatments to improve resistance to stress, avoid burn-out, strengthen the immune system and slow down effects of aging, Clinique Lémana is located in the heart of the Vaudois Riviera in an idyllic and peaceful setting.
At the forefront of the latest technologies with a holistic approach to our programs, supervised by a multidisciplinary team listening daily to its patients, we offer comprehensive medical care 24/24 hours both in terms of physical health and mental balance.
Contact us
Chemin de l'Hôtel Mirador 5
1801 Le Mont-Pèlerin 
Geneva Lake · Switzerland
Tel +41 21 925 15 00
Fax +41 21 925 16 62
medical@mirador.ch