Wellness area
The wellness area of ​​the Mirador Resort & Spa offers 1750 m2 of pure relaxation with a breathtaking view of Lake Geneva and the Alps.
(Opening hours: 6.30 am - 10 pm)
TREATMENT ROOMS
Our eleven treatment rooms are all facing Lake Geneva & the Alps for a sweet and panoramic moment.
(Reservation upon request)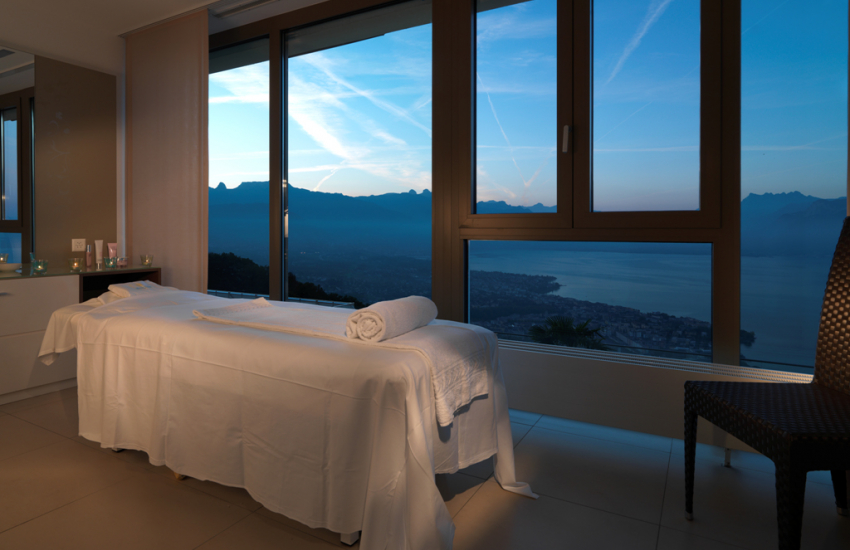 RELAXATION ROOM
Facing Lake Geneva & the Alps, our relaxation room allow you to pursue your relaxation moment with a tea or infusion of the day after your treatment.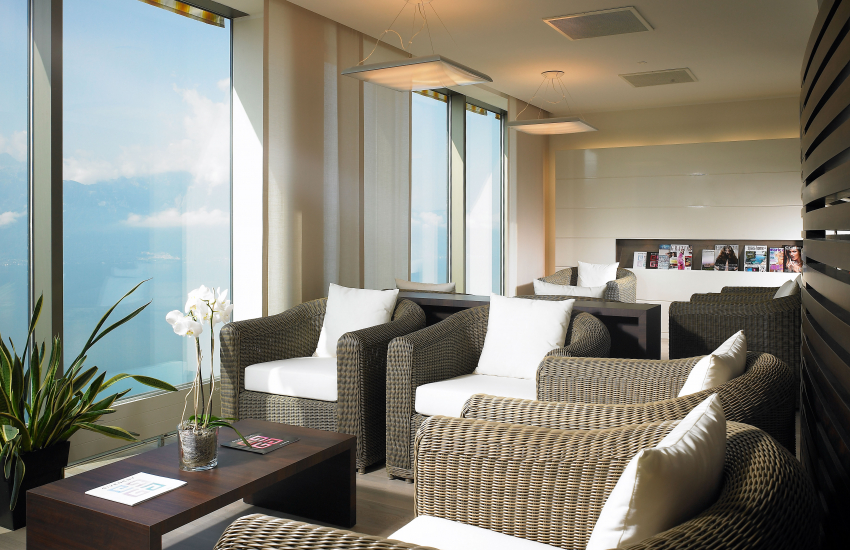 GIVENCHY PRODUCT BOUTIQUE
Our Givenchy products allow you to choose from a large selection of make-up and treatments of the brand - ideal as a souvenir from your stay to take home with you.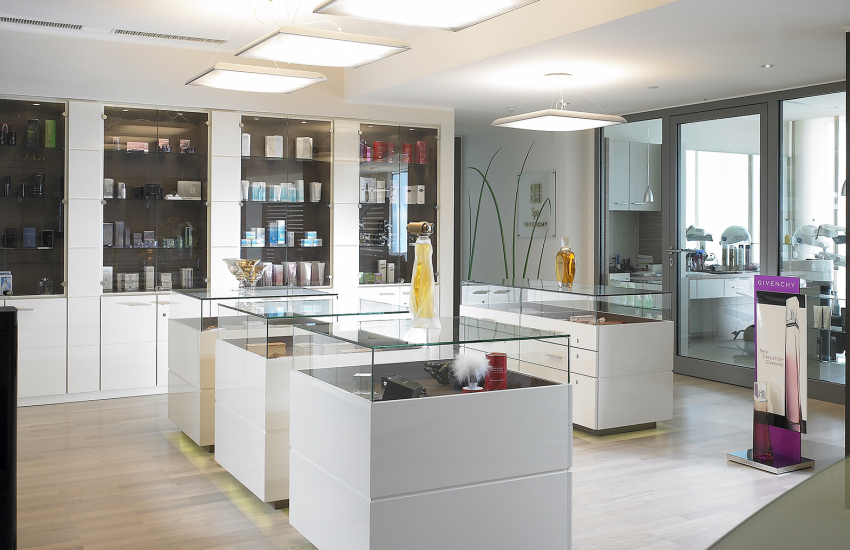 DAY SPA SUITE
Our Day Spa Suite (80 m2) with two massage tables, hammam, sauna, and private jacuzzi for privileged moments from 1 to 10 people.
(Reservation upon request)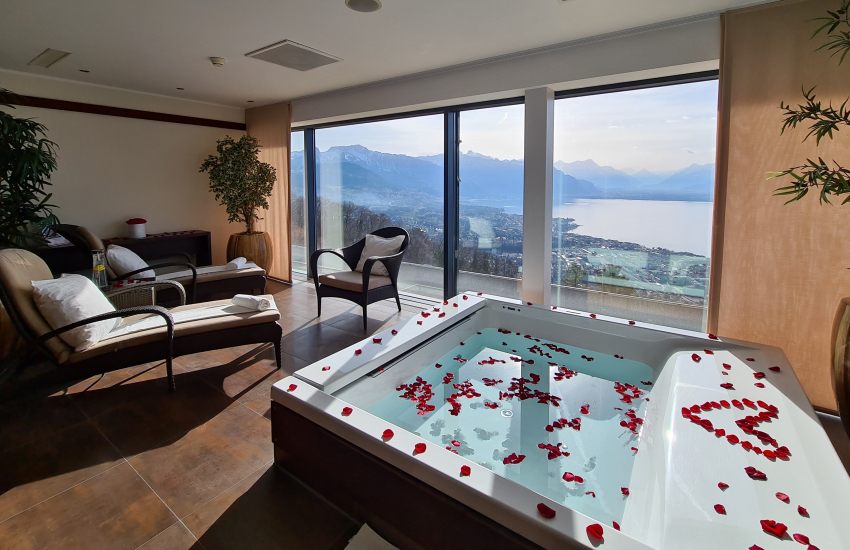 SWIMMING POOL, JACUZZI & PANORAMIC TERRACE
One of the many attractions of Le Mirador Resort & Spa is our spectacular indoor pool circled by glass windows, surrounded by a broad panoramic terrace with views of Lake Geneva & the Alps, enclosed in a glass dome. This 17 meters x 8 meters swimming pool is heated all year round between 26 ° and 27 ° Celsius. A jacuzzi welcomes you in water at 33 ° Celsius as well as a mixed sauna. You will discover that swimming and sunbathing above Lake Geneva gives you a new outlook on the world.
(Opening hours: 06:30am - 10pm)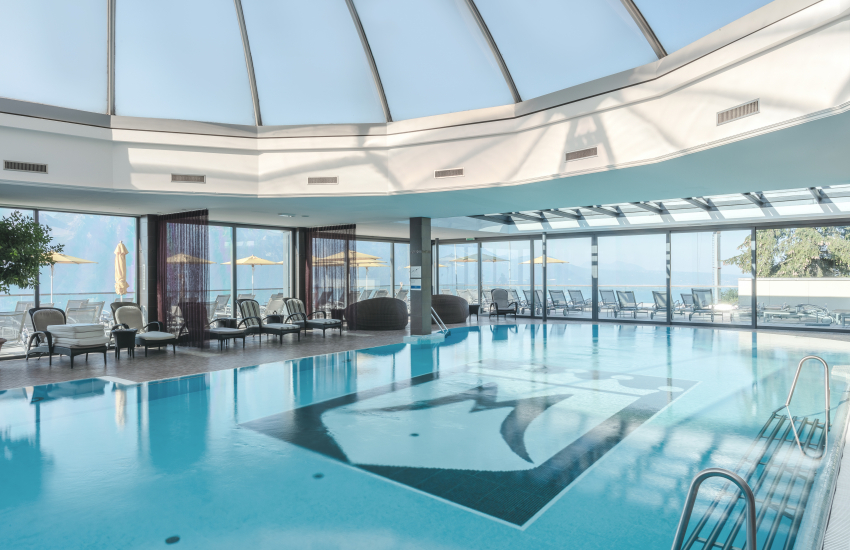 WELLNESS AREA
Two magnificent wellness areas separated for ladies and gentlemen with hammam, sauna, multi-jet showers, footbaths and resting area with deck chairs are available for your comfort at the fitness centre.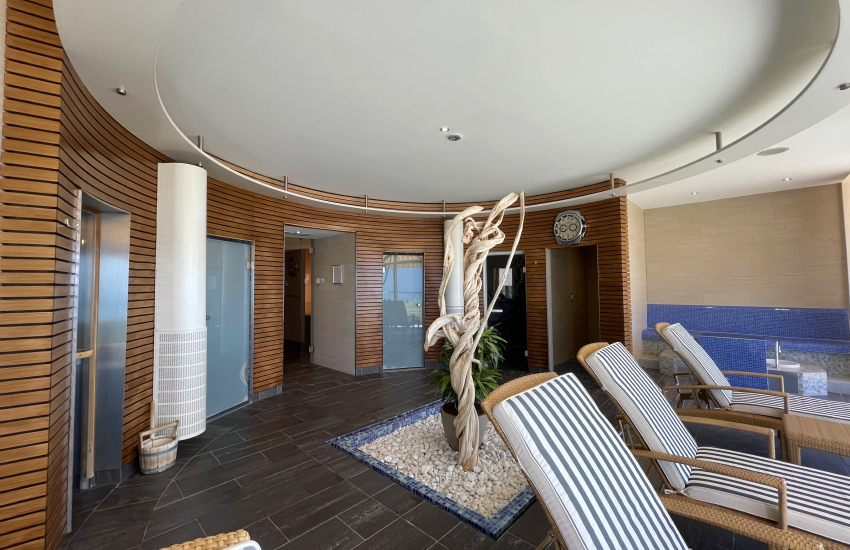 FITNESS CENTRE
Our fitness centre boasts more than 40 state-of-the-art cardio and body-building machines and welcomes you to a selection of more than 20 group sessions a week, such as spinning, Hatha yoga, Pilates, stretching and abdominal strengthening.
Why not trying our aqua gym course at the pool?
(Opening hours: 6.30 am - 10 pm)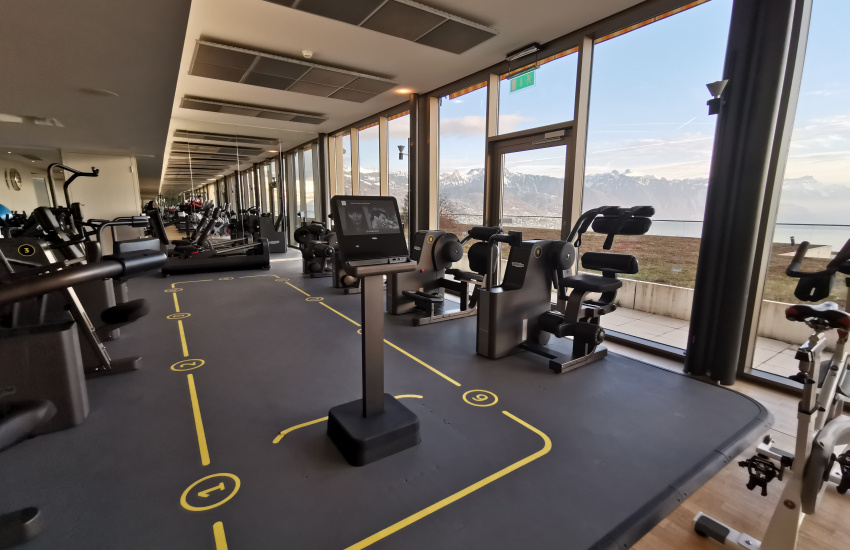 TENNIS & OUTDOOR ACTIVITIES
In the summer, Le Mirador Resort & Spa offers the benefit of three outdoor tennis courts (prior reservation needed).
In the spirit of outdoor activities, we suggest you join us for group sessions or individually in activities, such as jogging, Nordic walking, vita strolls, hiking, mountain biking, etc.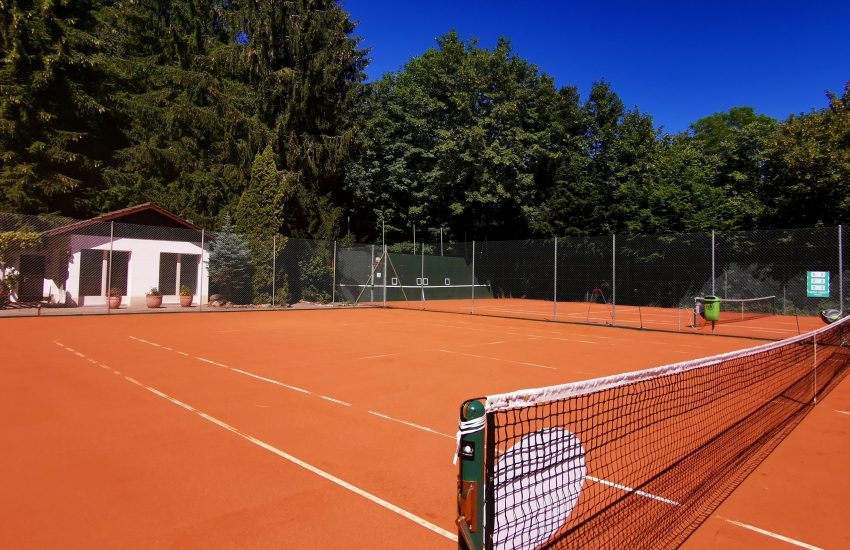 PERSONAL TRAINING
Define a new level of balance so your wishes become a game with our sports coaches whose qualifications enable them to provide you with precise and efficient training. As a result, you are enabled to successfully enhance your muscle tone, flexibility and cardiovascular endurance.
(Prior reservation needed)
Our Country Club members have preferential terms and conditions.