Welcome to Le Mirador Health Centre
A veritable temple of enhanced wellbeing, Le Mirador Health Centre is an oasis of tranquility nestled in a small picturesque village overlooking the crystal-clear waters of Lake Geneva.Located next to one of the world's seven- star Givenchy spas, the Centre provides an environment with perfect synergies, complete with all the latest technologies and innovations that go with exceptionally high quality service.
Adopting a personalized holistic approach, we seek to achieve harmony of the body and mind by fully restoring the inner strength naturally present in the body. Our programs offer the very best, whether you wish to regain a sense of general well-being, feel invigorated, get into shape or slow down the effects of time.
At Le Mirador Health Centre, we believe that health is all about balance. Enjoying good health means maintaining stability on all levels : physiological, mental, emotional and energetic.
__________________________________________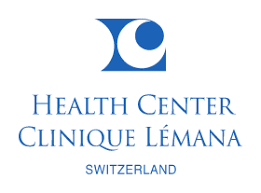 In partnership with Le Mirador Health Centre, we present to you the Health Center Clinique Lémana. 
Pioneer in Switzerland in the medical Revitalization & Anti-ageing treatment.